We offers flexible web hosting plans to its customers at

highly competitive rates
The first and foremost step in setting up a personal or business website is to buy a web hosting plan. A number of interesting and useful features are provided by a web hosting company including attractive bandwidth, free domain, number of domains hosted, disk space, and so on. Moreover, many other value-added services are offered, such as tools to get started with building a website, specialised WordPress hosting, user-friendly control panel, free themes, easy file management, etc. Once you have decided you need a website for your business, the next step is to get a hosting plan and then move on to designing your website professionally.Here are some of the features you might want to add in your web hosting plan to enjoy its benefits:
When it comes to website hosting, there are quite a number of services as well as plans or packages available out there. Usually the plans are offered for personal or business websites as well as blogs, commercial websites, and the like. Each service claims to be better and more useful than the other in terms of features offered and the price that has to be paid monthly, every six months or annually. Then there are discounts offered to regular customers or those who agree to buy a plan for a whole year.
PIXELBIRD™ offers flexible web hosting plans to its customers at highly competitive rates. When you want to host several websites and need many other attractive features to go ahead of your competitors, a company like PIXELBIRD™ fulfills all your requirements. The fact that it is also affordable and caters to many other needs of a website owner, such as SEO, marketing, social media management, and domain registration, makes it one of the most sought-after web hosting company in Australia.
Some added or advanced features are listed under programing and language support but usually it's not necessary to go into the details of these features. At PIXELBIRD™ you get attractive and useful features in reasonably priced packages designed for both beginners and advanced users. These include a Control Panel, which is easy to use and provides functionality organized in different categories. In addition to this, you also sometimes need easy installation tools and plug-ins to get started right away even with little or no knowledge of programming or HTML. Some must-have platforms include WordPress, Mambo, and Joomla.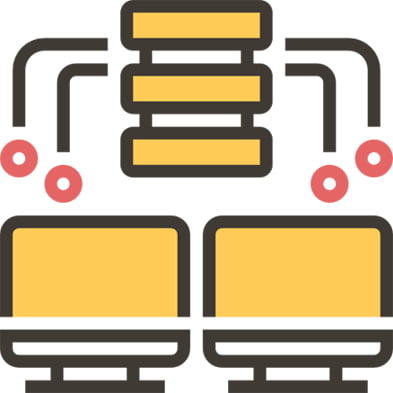 At PIXELBIRD™ , we make sure our customers are provided with all the required information about some special and advanced features of a website hosting package. Some of these special features include audio/video streaming, podcast, and green hosting. Although these features are not required for a startup, they can definitely give you an edge to expand your business, get ahead of your competitors in a short span of time, and manage to get hold of more clients from the world over.
Since we design, develop and maintain websites, we know what a great website needs in order to make a mark. It not only requires complete and thorough planning but also a hosting plan that would make it load quickly and serve customers from around the world having different kinds of internet connections and devices on which they access the internet. The websites designed by our developers are responsive in nature and therefore they work perfectly on all types of devices including laptop, tablet, smartphone, desktop, and so on.
The professionals at PIXELBIRD™ understand how the Australian businesses operate because the company is based in Australia. We provide highly tailored services to our customers so that they can achieve their objectives and be successful.
"I'm extremely satisfied with PIXELBIRD's service and its huge list of advantages offered. I just simply email my list of website changes and the updates are done for me, plus I get a website re-design whenever I want!"
Founder, Business With Strategy
Take Your First Step Here >>
Please choose a day and time for one of our team to call you back to see how we can improve your digital ROI.