Achieve your business goals with AngularJS development
PIXELBIRD™ is a leading web application development company located in Brisbane, Queensland. Our developers use open source technology and JavaScript to build the robust and scalable application. We follow standard coding structure for each application and do multiple testing before launch. With us, you can expect smooth communication, clear strategy, and timely delivery.
Why Should Your Business Consider AngularJS Development?
Interactive & custom AngularJS development for multiple devices.
Expert developers who work according to the planned strategies.
Portal, plugins, e-commerce, and responsive web development.
Real-time updates at low prices
Offers simple, clean, and most modern web applications.
Best AngularJS solutions on offer for low prices.
Informative support for business development.
Benefits of AngularJS development
Possible to declare dynamic views in web applications with AngularJS Framework.
Possible to build enterprise-ready single page web application by using the benefits of two-way bindings, MVVM architecture and Directives provided by AngularJS Framework.
For both mobile and web apps, it is a convenient and appropriate option.Provides data binding, dependency injection, modularity, event-driven architecture.
Front end development becomes more enthusiastic and yields better results.
AngularJS framework helps in HTML vocabulary extension for your application. As a result, the task of application development becomes easy and quick.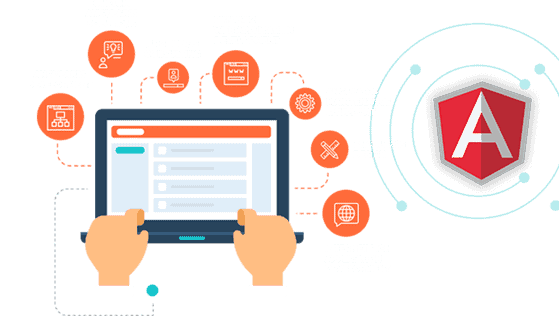 Why choose us for AngularJS development?
As a trusted AngularJS development company specialising in building high-quality browser-based apps, our expert AngularJS developers are conversant with all the features of the framework. Our team is capable of creating engaging and readable applications with quick time to market.
"I'm extremely satisfied with PIXELBIRD's service and its huge list of advantages offered. I just simply email my list of website changes and the updates are done for me, plus I get a website re-design whenever I want!"
Founder, Business With Strategy