Bring new leads to

your business
Your business thrives on having a steady flow of new customers, as well as existing customers making further purchases. Setting up effective lead generation systems will help you to bring targeted and engaged leads to your business.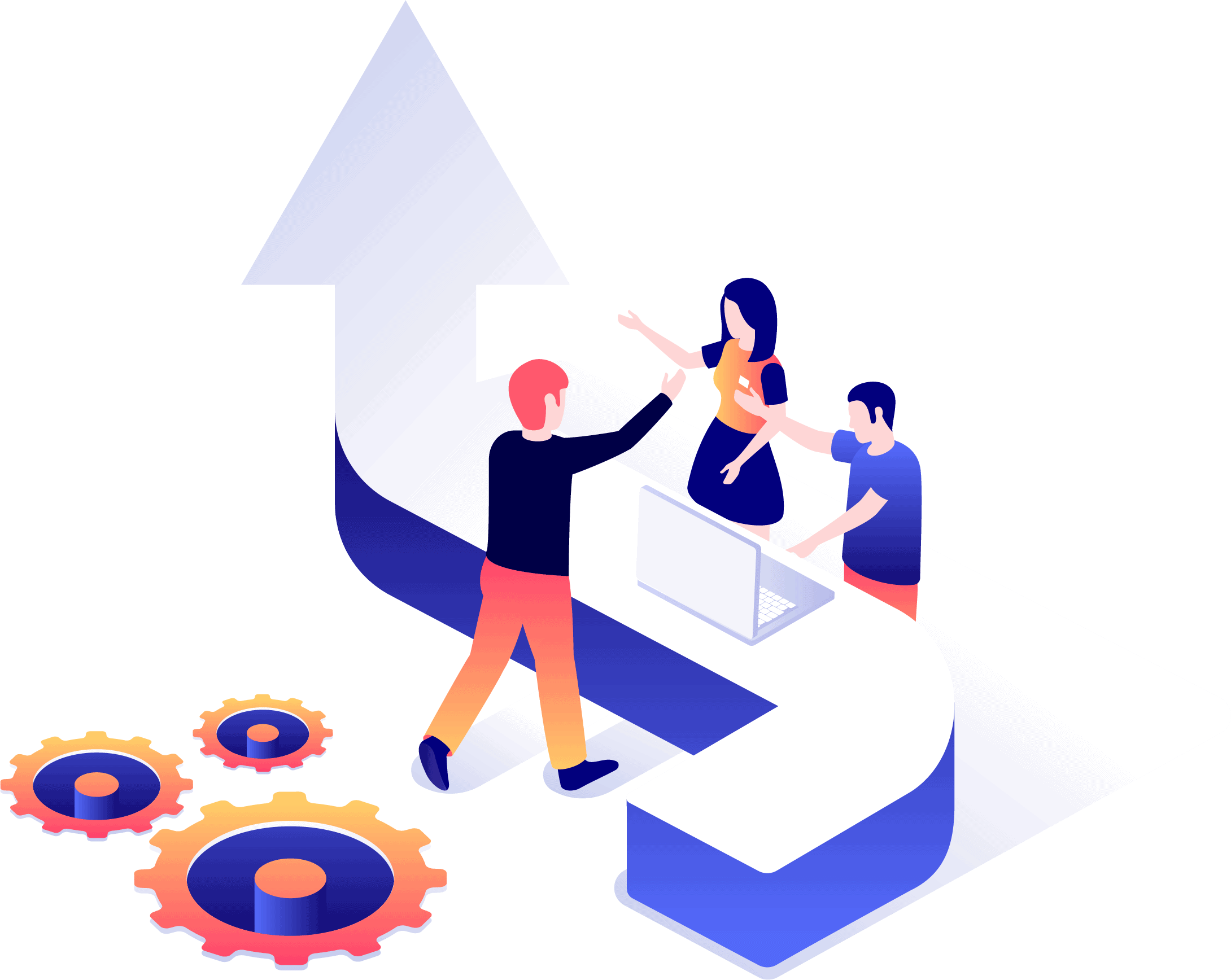 Deliver value through educating and nurturing potential customers
Customers buy from those that they know, like and trust. It takes on average 5-8 touch points for trust to be formed.
A new customer or visitor to your business doesn't yet trust you. It's your job as the business owner or as part of your team, to build that trust.
With a lead generation system you can deliver immediate value to your new leads, through educating them about how they can overcome the particular problem they are suffering from.
Not only are you educating through your expertise, but you're also nurturing your lead and building trust with the content you're sharing with them.
Delivering value first shows your potential customers that you care about them and you're a business that wants to help.
There's no better way of standing out against your competitors than delivering value through education.
Remember that leads coming through your lead generation system are highly engaged and therefore more motivated to make a purchasing decision when the offer is made to them.
Lead generation systems work for you using automation... 24/7
One of the biggest advantages to your business when you have one or more lead generation systems in place, is that these will work for you 24/7. Yes, even when you're sleeping.
Imagine having a salesperson who was able to answer your customer's biggest questions, speak to them directly about their problem and deliver value through education. This is what a lead generation system brings to your business.
Lead generation systems use automation so they can carry out lots of small micro tasks for you, without needing any manual input. For example, sending out a lead magnet and emails at preset intervals. Without automation, one of your team would need to set an alarm and remember to go and manually take all of these actions.
One lead going through the average lead generation system could easily save 1-2 hours of admin time. You can see how valuable this is when you start sending 1,000+ people through the system.
Do you answer yes to any of these?
You want to generate new leads for your business
You understand how important it is to build trust with your visitors
You want to save time (and money) through automation
You would like a better way to educate new visitors
You want a better standard of enquiries for your business
You want to stand out amongst your competitors online
If so, we've created a service that will help you get started with a new lead generation system for your business.
"I'm extremely satisfied with PIXELBIRD's service and its huge list of advantages offered. I just simply email my list of website changes and the updates are done for me, plus I get a website re-design whenever I want!"
Founder, Business With Strategy
Take Your First Step Here >>
Please choose a day and time for one of our team to call you back to see how we can improve your digital ROI.